Early Life
Edit
Quinn Bradlee (b. April 29, 1982) Josiah Quinn Crowninshied Bradlede was born at George Washington Hospital in Washington, DC to Benjamin C. Bradlee and Sally Quinn of the Washington Post. His father's full name is Benjamin Crowninshield Bradlee and was knighted by the French government for being the Press Atteche during the 50's in Paris.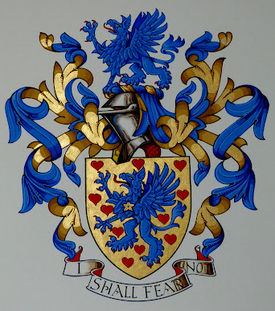 Quinn Bradlee

LMNSC, FWS

Born

Josiah Quinn Crowninshield Bradlee

April 29, 1982

Georgetown, Washington, DC

Nationality

American

Citizenship

American

Education

Two Years

One Year

Occupation

Founder and Community Mannager of FriendsOfQuinn.com

Spouse

Pari Bradlee
A Different Life
Edit
Bradlee co-wrote a book that he titled A Different Life: Growing Up Learning Disabled and Other Adventures; it was based on his live growing up with a syndrome called Velo Cardio Facial Sydnrome (VCFS). It is responsible for Bradlee's learnng differences, and it is the second most common syndrome after Downs Syndrome.
Father's and Son's: A Life's Work
Edit
Bradlee wrote another book with his father about the experiences he has had with his father and vice versa.
Documentaries
Edit
Life With VCFS
Edit
Bradlee made a small documtentary with filmmaker Mark Meuhime who founded Meuhime Motion Pictures. It was about his syndrome VCFS and was filmed at the University of Syracuse, New York.
I Can't Do This But I Can Do That
Edit
After Bradlee finnished writing his book, A Different Life: Growing Up Learning Disabled and Other Adventures, Richard Plepler of HBO read it and descided that their should be a documentarie based on Bradlee's book.
Interviews
Edit
Steven Spielberg
Edit
Bradlee is the first to interview Spielberg, which he did in August of 2012.
American Hereditary Societies
Edit
1643 - Ancient Heraldic and Chivalric Order of Albion
1783 - Society of the Cincinnati
1826 - Military Society of the War of 1812
1881 - Sons of Union Veterans of the Civil War
1894 - Military Order of the Loyal Legion of the United States
1908 - National Society Americans of Royal Descent
1911 - Order of Colonial Lords of Manors in America
1939 - Order of the Crown of Charlemagne in the United States
1958 - Order of Lafayette
1995 - Order of the Second World War
1996 - Noble Society of Celts
2007 - Bloodlines of Salem
2010 - Descendants of Sheriffs & Constable of Colonial & Antebellum America
After Bradlee wrote his book, A Different Life, he though that there should be a place on the internet where young adults with learning differences could go and get the support that they needed and to meet others and socialize. His webiste is called, Friends Of Quinn: A social networking site for young adults with learning differences and for their families and friends.
Ancestors
Edit
Notable American Ancestors
Edit
Charles Apthorp, Buisnes magnate.
Sarah Wentworth Apthorp, American Poet
Sarah Badlee, "Mother of the Boston Tea Party"
Hon. Col. John Chandler
Hon. Col. John Chandler, Jr., Esq.
Brig. Gen. John Chandler
George Crowninsheld, Jr.; Inventor and Owner of the 1st American Yacht
Benjamin Williams Crowninshield, 5th United States Secretary of Navy
Brvt. Brig. Gen. Casper Crowninshield, Civil War general.
Brvt. Col. Benjamin Williams Crowninshield II, Civil War colonel.
William Gardiner Choate, Lawyer, Founder of Choate School.
Joseph Hodges Choate, United States Ambassador to Great Britain.
Dr. Geroge Choate
Dr. George Cheyne Shattuck Choate
Rufus Choate, Lawyer, Politician
Elias Hasket "King" Derby, Ameirca's 1st millionaire.
Lion Gardiner, Lord of the Manor of Gardiner's Island; Founder of New York State.
John Greene, A co-founder of Warwick, Rhode Island.
John Greene, Jr., 14th Deputy Governor of the Colony of Rhode Island and Providence Plantations.
Maj. Gen. Nathaniel Greene, American Revolutionary War general.
Gov. Col. John Haynes, 1st Govonor of the Colony of Connecticut
Gov. John Levertt
Rev. John Lothrop
George Morton, Mayflower Pilgrim
Perez Morton, Massachusetts Attorney General 
Col. Timothy Pickering, 3rd United States Secretary of State
Col. David Putnam
Maj. Gen. Israel Putnam, American Revolutionary War general
Rev. Nathaniel Rogers
John Rogers, 6th President of Harvard College
Maj. Gen. Robert Sedwick, America's First Major General
Col. James Swan
Roger Williams, 9th President of the Colony of Rhode Islande and Providence Plantations
Gov. George Wyllys
Notable Families
Edit
Boston Brahmins
Edit
Bacon (can be traced back to 1066)
Choate (can be traced back to 1624)
Crowninshield (can be traced back to 1684)
Putnam (can be traced back to 1643)
Families of Massachustts
Edit
Bradlee
Chandler
Fairbanks
Hubbard
Pickering
Sargent
Swan
Thomas (can be traced back to 515 A.D.)
Refferences
Edit
Steven Spileberg Interview
Facebook Pages
You Tube
With Video
Without Video
Ad blocker interference detected!
Wikia is a free-to-use site that makes money from advertising. We have a modified experience for viewers using ad blockers

Wikia is not accessible if you've made further modifications. Remove the custom ad blocker rule(s) and the page will load as expected.